Descriptions
Kemeja Pria dari Menssentials
Slim-fit
Bahan Katun Berkualitas
Up to 4 Letter Costumized Initial Embroidery
Bordir Dapat Disematkan pada Cuff Lengan Baju Kanan atau Kiri, atau pada Front Placket Bagian Bawah
Dengan Kemasan Eksklusif
Specifications
Kemeja Pria dari Menssentials
Slim-fit
Bahan Katun Berkualitas
Up to 4 Letter Costumized Initial Embroidery
Bordir Dapat Disematkan pada Cuff Lengan Baju Kanan atau Kiri, atau pada Front Placket Bagian Bawah
Dengan Kemasan Eksklusif
Mengoptimalkan penampilan dapat membantu Anda meningkatkan kepercayaan diri. Optimalkan penampilan Anda dengan kemeja slim-fit dari Menssentials. Tidak hanya berbahan katun berkualitas, Anda juga bisa menyematkan inisial nama sampai 4 huruf pada cuff lengan baju, atau di bawah kancing terbawah pada front placket.
SKU

[C]MSSGIF1001

[C]MSSGIF1003

[C]MSSGIF1004

[C]MSSGIF1005

Size

S

M

L

XL

Warna

Putih
Customer Reviews
Write a Review
Ask a Question
25 Jun 2020
kado ultah nasa covid
outerbloom menyedialan variasi pilihan kado ultah yg bikin org terhari dengan kartu berfoto ....lbh dari bendanya sendiri.
Rosa P.

Indonesia
21 Jul 2018
Puas
Produck yg di kirim sesuai dengan pesanan saya... terimakasih Next bakalan pesan lagi
08 Jun 2020
Bahan Bagus!
Bahan totebag tebal, hasil cetak jernih, jahitan sangat rapi, dan semua sesuai dengan yang tertulis di deskripsi. Saya kira desain hanya dicetak satu sisi seperti totebag pada umumnya, ternyata dicetak di kedua sisi dan hasilnya bagus juga. Mantap.
22 Feb 2019
Oke
Sudah oke tapj kirimnya terlalu cepat
07 Jun 2018
Satisfied repeat customer
2nd time ordering from Outerbloom, good that they are able to accept payment for orders from Malaysia.. Actually did not have stock for the product I wanted, they offered a replacement, and delivered as requested. Thank you, will use their services again.
04 Apr 2018
Bagus
Sangat menarik dan cocok buat seseorang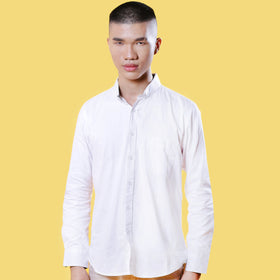 Menssentials Embroidered White Shirt
Harga

Rp 399.000

Rp 185.000

53% OFF