Outerbloom Lainnya :
Ulasan dari konsumen
Tulis Ulasan
Tulis Pertanyaan
Filter Reviews:
recipients
enak enak enak enak enak
Enak kuenya
manisnya
girlfriend
cakes
best
31 Mei 2021
Delicious Tres Leches cake
One of the best cakes ever. My girlfriend loved it
Joseph C.

United States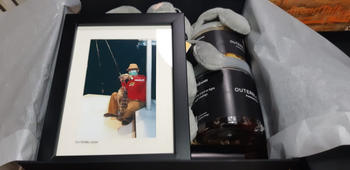 28 Mei 2021
pengiriman bagus, cepat
Pengiriman bagus dan barang tetap sampai dengan selamat. bravo
citra a.

Indonesia
16 Agt 2022
Layered chocolate velvet cheesecake
Penerima kue happy dan dikasi 8/10. Just a little feedback, buat kue nya, cheese nya kurang..terasa cuman kue doang. But overall, thumbs up for the smooth delivery and am planning for a 2nd order very soon. Keep up the good job team!! Irene Foo
17 Nov 2021
Very nice
Well received and called "the best" from recipients
Eilert H.

Malaysia
24 Agt 2021
Lucu cakenya
Bisa dikirimkan tepat waktu
Erika A.

Indonesia

Extra Shipping Cost
Harga

Rp 20.000

Liquid error (snippets/Product.fixed line 28): divided by 0% OFF