Descriptions
Custom Full Printing Totebag dari Outerbloom
Terbuat dari Material Kain Premium yang Kuat dan Tahan Lama
Dapat Custom Foto ataupun Gambar dan Tulisan
Dicetak secara Full Print 2 Sisi pada Permukaan Sisi Depan dan Belakang Totebag
Ukuran: 40 x 31 cm
Hadiah yang Terbaik bagi Orang Terkasih
Sempurnakan Perayaan Spesial Apapun
Specifications
Custom Full Printing Totebag dari Outerbloom
Terbuat dari Material Kain Premium yang Kuat dan Tahan Lama
Dapat Custom Foto ataupun Gambar dan Tulisan
Dicetak secara Full Print 2 Sisi pada Permukaan Sisi Depan dan Belakang Totebag
Ukuran: 40 x 31 cm
Hadiah yang Terbaik bagi Orang Terkasih
Sempurnakan Perayaan Spesial Apapun
Sempurnakan perayaan spesial apapun dengan memberikan hadiah yang terbaik bagi orang terkasih Anda melalui ?Custom Full Printing Totebag? dari Outerbloom sebagai salah satu pilihan yang tepat. Sebuah Totebag yang menarik*, terbuat dari material Kain premium yang kuat dan tahan lama. Abadikan momen berkesan Anda bersama orang terkasih hanya dengan mengirimkan file foto atau gambar, dapat ditambah isi tulisan yang diinginkan sesuai selera, membuat hadiah ini menjadi jauh lebih personal. Custom foto atau gambar dan tulisan tersebut** dicetak secara Full Print 2 Sisi pada permukaan sisi depan dan belakang Totebag.

*Tali warna putih/hitam akan dikirim secara random.
**Harap mengirimkan file foto/gambar dengan resolusi ukuran yang baik sehingga hasil cetakannya berkualitas maksimal.

Tentang The First

The First adalah merek produk fesyen dan kado yang memiliki desain menarik. Kini, didistribusikan oleh Outerbloom dengan beragam pilihan produk lainnya.

| | |
| --- | --- |
| SKU | THFGIF2720 |
| Material | Kain Spundbond |
| Ukuran | 40 x 31 cm |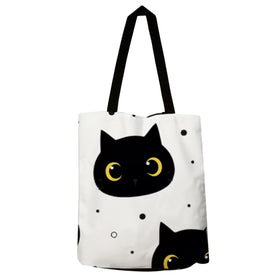 Custom Full Printing Totebag
Harga

Rp 147.000

Rp 110.000

25% OFF