Descriptions
Foto Custom yang Dicetak pada Selimut
Dapat Ditambahkan Tulisan dan Ucapan
Berbahan Kain Yelvo Yang Halus dan Lembut
Tersedia Ukuran Small dan Big 
Hasil Print Berkualitas dan Premium
Cocok Untuk Dekorasi Ruangan
Dapat Dijadikan Sebagai Hadiah
Specifications
Foto Custom yang Dicetak pada Selimut
Dapat Ditambahkan Tulisan dan Ucapan
Berbahan Kain Yelvo Yang Halus dan Lembut
Tersedia Ukuran Small dan Big 
Hasil Print Berkualitas dan Premium
Cocok Untuk Dekorasi Ruangan
Dapat Dijadikan Sebagai Hadiah
Catatan Khusus
* Pastikan foto Anda memiliki resolusi tinggi (minimal 1205x1795 pixel), sebab foto dengan resolusi rendah tidak dapat diproses
** Area pencetakan disesuaikan dengan bentuk dan ukuran selimut
Tentang The First 
The First merupakan merek untuk produk fashion dan kado yang memiliki design menarik. Dan kini didistribusikan oleh FAVO dengan beragam produk pilihan lainnya.
SKU

THFGIF2646

Ukuran

Small 100x150 cm

Big 140x200 cm

Bentuk
Persegi Panjang
Anda Juga Akan Menyukai:
Customer Reviews
Write a Review
Ask a Question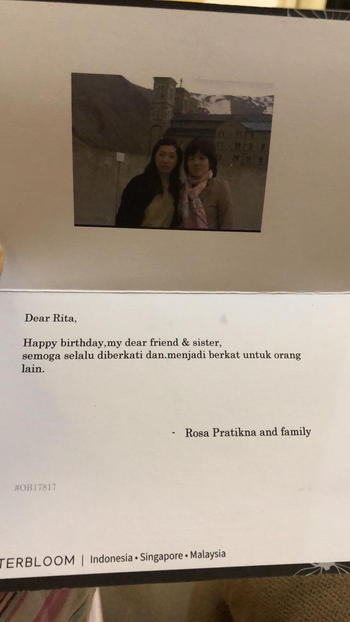 25 Jun 2020
kado ultah nasa covid
outerbloom menyedialan variasi pilihan kado ultah yg bikin org terhari dengan kartu berfoto ....lbh dari bendanya sendiri.
Rosa P.

Indonesia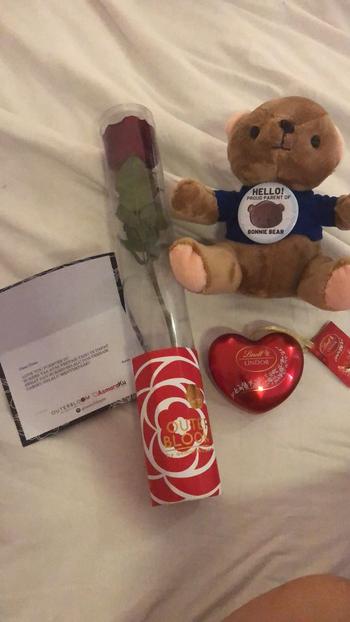 21 Jul 2018
Puas
Produck yg di kirim sesuai dengan pesanan saya... terimakasih Next bakalan pesan lagi
03 Feb 2022
You are the best in my life I ever have, you is my hero and I love you forever and ever. Happy valentine day my lovely husband Heriman, SH, MH
Novi

Indonesia
11 Jan 2022
Custim blanket
Keren banget cocok buat kado orang yang kita kasihi
Fitri R.

Indonesia
28 Nov 2021
Barang sesuai
Sangat bagus dan cocok sekali buat gift
Kristina

Indonesia
08 Nov 2021
Great
Barang bagus pengiriman cepat
Jason T.

Indonesia
08 Jun 2020
Bahan Bagus!
Bahan totebag tebal, hasil cetak jernih, jahitan sangat rapi, dan semua sesuai dengan yang tertulis di deskripsi. Saya kira desain hanya dicetak satu sisi seperti totebag pada umumnya, ternyata dicetak di kedua sisi dan hasilnya bagus juga. Mantap.
22 Feb 2019
Oke
Sudah oke tapj kirimnya terlalu cepat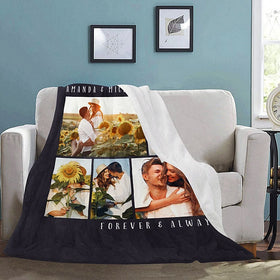 Custom Love Blanket
Harga

Rp 380.000

Rp 285.000

52% OFF