Descriptions
Bantal Unik Sequins Berbentuk Hati Berwarna Merah
Rangkaian Sequins yang Jika Diusap Akan Menunjukkan Gambar Tersembunyi
Custom Gambar, Foto, Tulisan Apapun Sesuai Keinginan Anda
Cocok untuk Kado Wisuda, Ulang Tahun, Anniversary, dll
Ukuran Bantal 40x40 cm
Gunakan Foto/Gambar dengan Resolusi Min. 150dpi untuk Hasil Terbaik
Upload Gambar yang Diinginkan pada Kolom di Bawah
Specifications
Bantal Unik Sequins Berbentuk Hati Berwarna Merah
Rangkaian Sequins yang Jika Diusap Akan Menunjukkan Gambar Tersembunyi
Custom Gambar, Foto, Tulisan Apapun Sesuai Keinginan Anda
Cocok untuk Kado Wisuda, Ulang Tahun, Anniversary, dll
Ukuran Bantal 40x40 cm
Gunakan Foto/Gambar dengan Resolusi Min. 150dpi untuk Hasil Terbaik
Upload Gambar yang Diinginkan pada Kolom di Bawah
Anda Juga Akan Menyukai:
Ulasan dari konsumen
Tulis Ulasan
Tulis Pertanyaan
17 Jan 2023
Bantal Sequin
Bagus. Sesuai dengan orderan yang di request..
Dinda M.

Indonesia
20 Agt 2022
good
batang sesuai dengan pesanan yang diminta
Azka A.

Indonesia
18 Jun 2022
Glow Acrylic Lamp
Saya puas.Terima dalam waktu yg cepat.
jo c.

Indonesia
10 Mar 2022
Custom Melodia Light Bluetooth Speaker
Produk sesuai dengan deskripsi, detail request untuk custom diakomodir oleh selle. Respon seller juga bagus. Recommended!
Alfitri

Indonesia
03 Feb 2022
You are the best in my life I ever have, you is my hero and I love you forever and ever. Happy valentine day my lovely husband Heriman, SH, MH
Novi

Indonesia
11 Jan 2022
Custim blanket
Keren banget cocok buat kado orang yang kita kasihi
Fitri R.

Indonesia
28 Nov 2021
Barang sesuai
Sangat bagus dan cocok sekali buat gift
Kristina S.

Indonesia
08 Nov 2021
Great
Barang bagus pengiriman cepat
Jason T.

Indonesia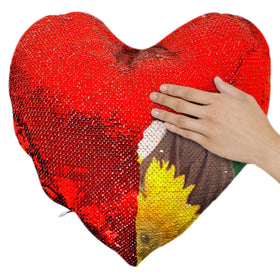 Custom Sequins Heart Pillow
Harga

Rp 280.000

Rp 210.000

25% OFF